Iran has began production of two new missiles, just three days after test-launching a long-range rocket.
The Islamic Republic's missiles are called the Qaem and the Toofan-5. Iran's Defense Minister described Qaem as a light-weight, guided missile. It aims to destroy low-altitude air targets, particularly armored combat helicopters.
Toofan-5 can carry two warheads and is able to destroy armored personnel carriers and tanks.
The announcement came three days after Iran said it test-launched a rocket capable of carrying a satellite. Washington described the test-launch as a "provocative act".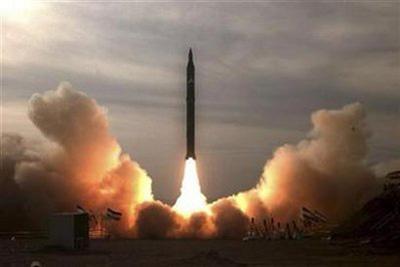 A long-range, improved Sejil 2 missile is test-fired in the desert
at an unknown location in Iran, in this Iranian military handout
distributed by Fars news agency on December 16, 2009.
REUTERS/Fars News/Handout
Editor: Zhang Pengfei | Source: CCTV.com