In response to Ahmadinejad's comment, both the US and Germany are once again considering sanctions against the Iranian government.
Robert Gates, US Secretary of Defense, said, "If the international community will stand together and bring to pressure to bear on the Iranian government, I believe there is still time for sanctions and pressure to work."
Karl Theodor Zu Guttenberg, German Defense Minister, said, "Those involved, especially on the Iranian side, should really think whether they want to reach a solution, and whether they should, which will have a positive effect on the country. The UN Security Council is responsible for international security and should observe this responsibility, and from that the necessary steps should follow."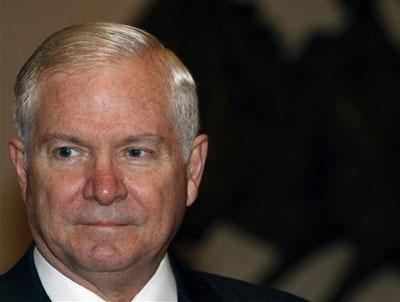 U.S. Defense Secretary Robert Gates poses for photographers before
talks with Turkish Defense Minister Vecdi Gonul, unseen, in Ankara,
Turkey, Saturday, Feb. 6, 2010. (AP Photo/Burhan Ozbilici)
Editor: Zhang Pengfei | Source: CCTV.com