NPC Standing committee closes 13th session in Beijing
2010-02-26 18:59 BJT
Special Report: 2010 NPC & CPPCC Sessions |
The Standing committee of the eleventh National People's Congress has closed its thirteenth session, with several draft laws and amendments having been passed.
The session also finalizes the agenda of the Top legislature's annual plenary session.
After the third reading, Members of the Standing Committee passed the National Defense Mobilization Law.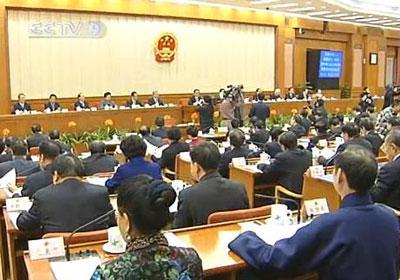 The Standing committee of the eleventh National People's Congress
has closed its thirteenth session, with several draft laws and
amendments having been passed. (CCTV.com)