International aid pours into Chile
2010-03-08 09:12 BJT
Special Report: 8.8 Magnitude Earthquake Hits Chile |
Chilean President Michelle Bachelet continues her tour of areas affected by last week's deadly earthquake. She says additional help is on the horizon as the United Nations is considering a special aid package for the country.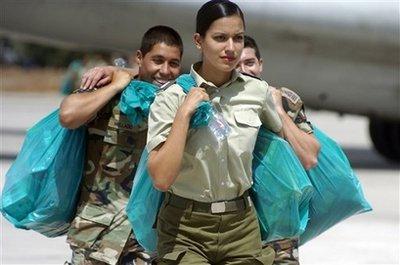 Police unload international aid for earthquake victims at the
international airport in Santiago, Sunday, March 7, 2010. An
8.8-magnitude earthquake struck central Chile on Feb. 27,
causing widespread damage.(AP Photo/Carlos Espinoza)
Powerful tremors are still being felt with at least seven significant aftershocks shaking the nation on Saturday the largest had a preliminary magnitude of 5.1.
President Bachelet was welcomed by local authorities and army officers. She listened to distraught residents who spoke of their harrowing experiences.
She is promising quake-hit residents a special aid package to rebuild the fishing and tourism industries, which the coastal area relies heavily on.
Chilean President Michelle Bachelet said, "The UN Secretary-General and his team are considering that aid. One of the specific areas where aid is going is the fishing sector. The UN will send 10 million US dollars to restore it, to support it."
Saturday a charity telethon on Chile's national broadcaster doubled the amount of money that will be provided for relief and reconstruction.
The money raised will be used to build 30-thousand emergency homes and rebuild schools and hospitals.
Two Russian planes arrived in the quake-zone carrying blankets, electric generators, rescue equipment, field hospitals, and water purifiers.
A US military cargo plane also landed at Santiago's airport, bringing specific aid requested by the Chilean government.
Editor: Zhang Ning | Source: CCTV.com