The Palestinian National Authority on Monday condemned the Israeli decision to build 112 housing units in a settlement south of Jerusalem.
The construction enraged the Palestinians just a day after they reluctantly agreed to resume peace talks.
US special envoy to the Middle East George Mitchell met with Palestinian President Mahmoud Abbas in Ramallah on Monday.
At the meeting, the Palestinians presented Mitchell with a document outlining their desired peace agreement - a Palestinian state in Gaza and the West Bank, with minor border adjustments.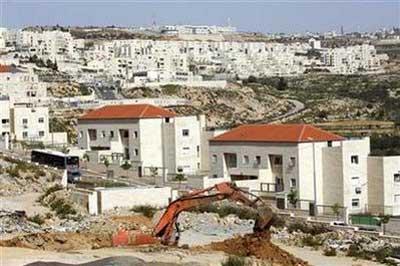 An excavator works near houses under construction in the West
Bank Jewish settlement of Beitar Ilit, near Bethlehem March 8,
2010. REUTERS/Amir Cohen
Related stories