New leader pledges to reconstruct Chile
2010-03-13 19:09 BJT
Special Report: 8.8 Magnitude Earthquake Hits Chile |
Reconstruction has topped the list of subjects addressed by new Chilean President Sebastian Pinera during his first presidential news conference.
Pinera says losses from last month's magnitude 8.8 earthquake and tsunami reached "tens of billions of dollars." He's warning the reconstruction effort will last years. Pinera has made clear that the recovery process will not be easy, calling for "tremendous austerity efforts" in government spending. He says his government will rework the existing 2010 budget with executive orders and new laws.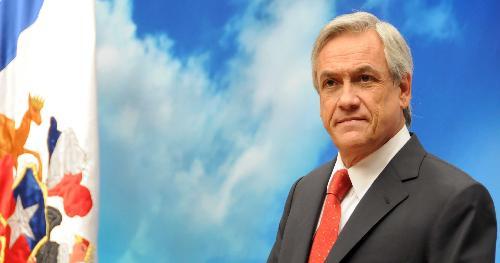 Chilean President Sebastian Pinera speaks at his first press conference since he
took office on March 11th, in Santiago, capital of Chile, March 12th.
(Xinhua/Wan Houde)
Pinera said, "Our estimates say this earthquake and tsunami have left tens of billions of dollars in losses to our country. We are therefore a poorer country due to the loss of lives, we are a poorer country due to the economic losses. But I also feel we are a richer country, because the people of Chile once again showed their courage, their unity and their strength to recover."
Editor: Du Xiaodan | Source: CCTV.com