Turning to the UK, British Airways is scrambling to deal with a three-day strike by cabin crew.
The walk out that began on Saturday is throwing the plans of thousands of travellers into chaos and risking harm to the Labor government before the general election.
Striking workers from the British Airways picketed London's Heathrow Airport to protest a pay freeze and proposed changes to working conditions.
The Unite Union says BA didn't inform it of cost-cutting plans.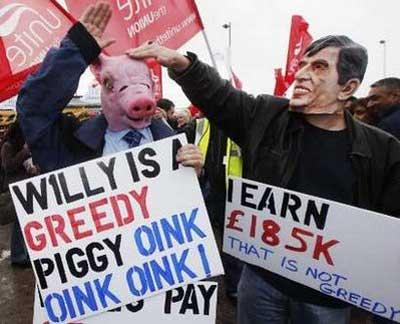 British Airways cabin crew and supporters hold placards during
a rally near Heathrow Airport in west London March 20, 2010.
REUTERS/Luke MacGregor