Prime Minister Benjamin Netanyahu said that Israel will not restrict construction in East Jerusalem. The statement was made shortly before meeting the US envoy to the Middle East, George Mitchell. The dispute over Jewish settlement plans for East Jerusalem has raised tensions between the Palestinians and Israel in recent weeks.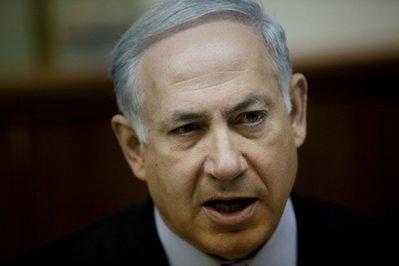 Israeli Prime Minister Benjamin Netanyahu attends the weekly cabinet
meeting in Jerusalem, Sunday, March 21, 2010. To defuse a grave feud
with the U.S., Netanyahu has promised to slow construction in contested
east Jerusalem, free Palestinian prisoners and discuss the main issues
dividing Israel and the Palestinians in upcoming, U.S.-mediated talks,
senior Israeli officials said Sunday.(AP Photo/Uriel Sinai, Pool)
On Sunday, Netanyahu met the US envoy, who delivered an invitation for the Israeli PM to visit the White House.
US mideast envoy George Mitchell said, "Our shared goal, your goal, our goal, is the resumption of negotiations between the Israelis and the Palestinians in an environment that can result in an agreement that ends the conflict and resolves all permanent status issues."
Related stories