Eurozone countries have agreed a bailout program for Greece that involves bilateral loans and the International Monetary Fund. Greek Prime Minister George Papandreou says the rescue plan is very satisfactory.
Eurozone leaders say the plan is a show of solidarity.
The deal has been agreed in Brussels ahead of an E-U summit. It opens the way for bilateral loans to be made available under a system involving the eurozone, but also using money from the International Monetary Fund.
France and Germany have been divided on whether to involve the IMF in dragging Greece out of its debt crisis. Analysts had feared that asking help from the IMF would mean the eurozone is unable to solve its own problem, thus undermining confidence in the currency.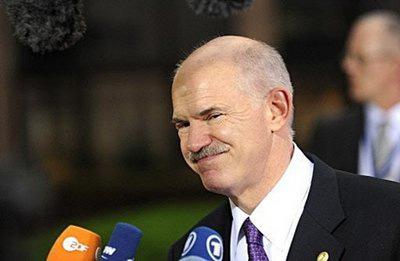 Greek Prime Minister George Papandreou speaks to media at an
European Union summit at the European Council headquarters in
Brussels. (AFP/John Thys)