Iraq's former prime minister, Ayad Allawi, is turning his attention to negotiations over a future government.
His bloc, the Iraqiya coalition, received the most votes during the country's March 7th parliamentary election.
Ayad Allawi, Iraq's former prime minister, said, "I believe very strongly that unless we develop the concept of partnership in Iraq, no stability will occur. The partnership, I mean is a full partnership, there is no difference between a Kurd or an Arab, a Shiite or Sunni, Muslim or non-Muslim. This is only way that we move forward."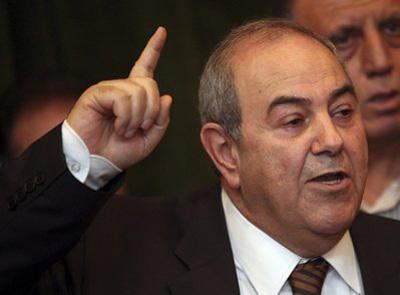 Former Iraqi Prime Minister Ayad Allawi speaks to the press in
Baghdad, Iraq, Saturday, March 27, 2010. (AP Photo/Karim Kadim)