World number one golfer Tiger Woods is to end a five-month self-imposed exile from golf at the US Masters tournament this week.
On Monday he gave his first news conference since his private life unraveled at the end of last year.
Despite being out of the game for some time, he said he's come back with the hope of winning the tournament. He again took full responsibility for his personal failings.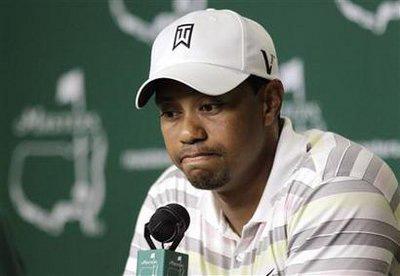 Tiger Woods pauses as he speaks at his news conference following
his practice round for the 2010 Masters golf tournament at the
Augusta National Golf Club in Augusta, Georgia, April 5, 2010.
REUTERS/David J.Philip/Pool