Kyrgyzstan to hold vote in 6 months
2010-04-09 08:42 BJT
Special Report: Unrest in Kyrgyzstan |
Kyrgyzstan's opposition parties have formed an interim government in the wake of violent clashes that prompted the country's president to go into hiding.
The interim government is urging President Kurmanbek Bakiyev to step down, and pledging to hold a presidential election in six months. However, Bakiyev has refused to resign.
The interim government is led by former Foreign Minister Roza Otunbayeva.
She says the new government controls four of the seven provinces and is calling on President Bakiyev to resign.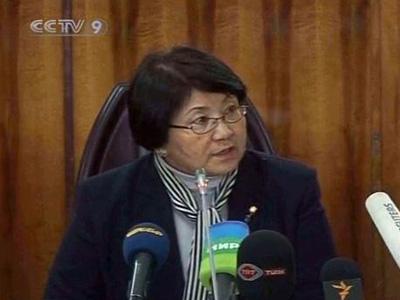 The interim government is led by former Foreign Minister Roza
Otunbayeva. (CCTV.com)