Two skeletons, nearly 2 million years old, are on display in South Africa.
They offer a rare opportunity to view a previously unknown species that scientists say fits the transition from ancient apes to modern humans.
The duo were unearthed in South Africa and bear traits from both lineages. They are named Australopithecus sediba, meaning "southern ape, wellspring," which indicates their relation to earlier apelike forms and to its features later found in more modern humans.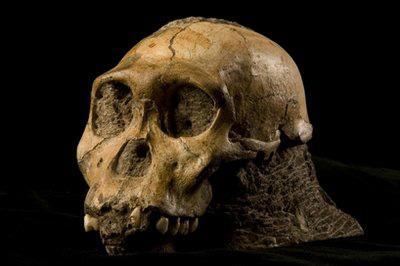 This undated handout photo provided by the journal Science shows
the U.W. 88-50 cranium. (AP Photo/ Science, Brett Eloff)