A volcano has erupted under a glacier in Iceland. It's the second such eruption in a month.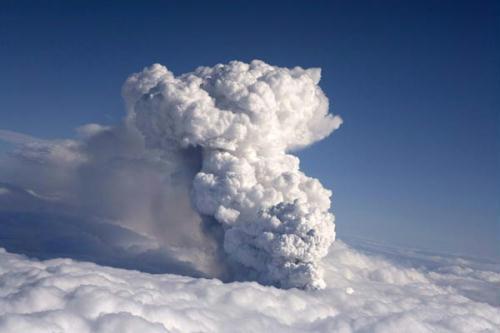 Smoke billows from a volcano in Eyjafjallajokull April 14, 2010. A volcanic eruption
in Iceland spewed black smoke and white steam into the air on Wednesday and partly
melted a glacier, setting off a major flood that threatened to damage roads and
bridges. (Xinhua/Reuters Photo)
Iceland's main coastal ring road has been closed because of melting ice, and smoke and steam from the volcano. About 800 people were evacuated from the glacier as rivers rose by up to 3 meters. Workers smashed a hole in the highway in a bid to give the rushing water a clear route to the coast, and prevent a major bridge from being swept away. Some domestic flights have been cancelled, but Iceland's international airport remains open.