Hero died in aftershock helping others
2010-04-17 09:58 BJT
Special Report: 7.1-magnitude Quake Hit Qinghai, China |
A volunteer from Hong Kong lost his life on Wednesday while attempting to rescue others in Qinghai province. He has been recommended for a gold medal for bravery at home.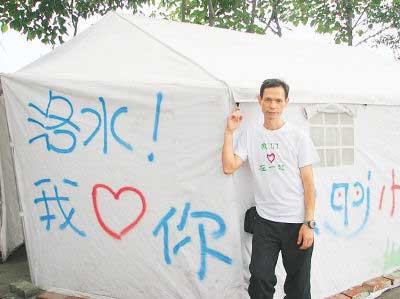 46-year-old volunteer, Wong Fu-wing (File photo)
46-year-old volunteer, Wong Fu-wing, escaped from the earthquake on Wednesday morning. But soon he returned to rescue trapped orphans and teachers in the orphanage where he worked in Yushu county.
He was critically injured by falling debris in a powerful aftershock and died half an hour later.
Secretary for Home Affairs Bureau of Hong Kong Special Administrative Region government, Tsang Tak-sing, said on Friday that Wong has been recommended for the Medal for Bravery of Hong Kong.
Editor: Liu Fang | Source: CCTV.com