Iceland's volcanic ash is having a global economic impact, battering businesses not only in Europe, but also Africa.
Kenya's flower exporters are losing three million dollars a day in earnings as the vast cloud of volcanic ash paralyses air transport in northern Europe.
Flowers accounted for more than half of the 920 million US dollars earned by Kenyan horticulture exports in 2009.
Cut flowers are mainly exported to Europe by air due to their short shelf life. The grounding of aircraft has dealt a serious blow to the industry and farmers.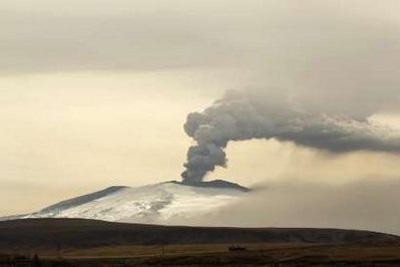 Ash and steam rise from an erupting volcano near Eyjafjallajokull,
Iceland April 20, 2010. REUTERS/Lucas Jackson