Spain's Prime Minister, Jose Luis Rodriguez Zapatero, has paid tribute to the late, former IOC president.
Juan Antonio Samaranch passed away in a Barcelona hospital 1:30 pm local time on Wednesday.
Samaranch was admitted to the Qui-ron clinic on Sunday with acute heart problems. 3 days later, he passed away of cardio-respiratory failure at the age of 89.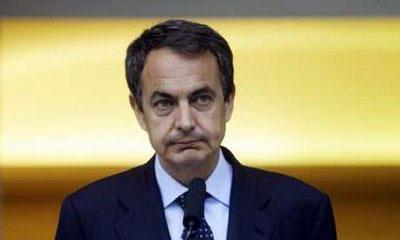 Spanish Prime Minister Jose Luis Rodriguez Zapatero makes
a statement upon the death of Juan Antonio Samaranch, former
president of the International Olympic Committee (IOC), at
Madrid's Moncloa Palace April 21, 2010. REUTERS/Susana Vera
Related stories
Editor: Zhang Pengfei | Source: CCTV.com