Iran has test-fired five powerful missiles as part of its ongoing military drills. The testing took place in the Persian Gulf and the Strait of Hormuz.
The Fars News Agency claims five coast-to-sea and sea-to-sea missiles of the Islamic Revolutionary Guards Corps naval force were simultaneously fired, hitting and destroying a target.
Iranian military officials describe the operations as a "very important point", and say the Revolutionary Guards is designing defense operations to hit back any aggression.
A series of war games began in the area on Thursday. The operation code-named Great Messenger 5, is seen to boost vigilance and combat preparedness of its naval forces.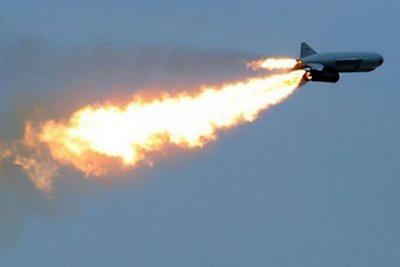 An Iranian Saeqeh missile is launched during war games in
southern Iran. (AFP/FARS NEWS/Mehdi Marizad)
Related stories