Shanghai World Expo series 2: Norway pavilion
2010-02-21 10:56 BJT
Special Report: Shanghai World Expo 2010 |
We continue our special coverage on the upcoming Shanghai World Expo Norway is a nation famed for its mountains and spectacular fjord coastline.
Europe's northernmost country is aiming to bring history and nature together in its Expo pavilion. Now let's look at the report jointly produced by Expo Connection of ICS news.
Norway has never failed to attract tourists with its spectacular and charming landscapes of forests, fjords, mountains and coastlines. And for World Expo 2010, Norwegians promise visitors to its national pavilion a full experience of all these.
The pavilion of this Scandinavian country will be constructed around 15 model trees made of wood and bamboo, a natural fusion of the Norwegian and Chinese cultures.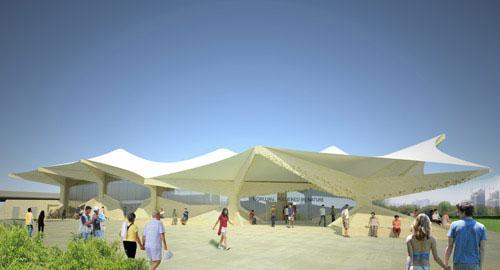 Artist's rendition of the Norway Pavilion. (expo2010.cn)