Clean-energy vehicles to reduce emissions around Expo Park
2010-01-22 14:13 BJT
Special Report: Shanghai World Expo 2010 |
A series of clean-energy vehicles will be put into use during the expo, to move an expected 70 million tourists around the city without producing massive amounts of pollution. Dai Qian takes a look at the vehicles and how they work.
Instead of the dirty emissions, this hydrogen-hybrid car produces nothing but water. And this mini bus, which can carry 11 people, is powered just by electricity.
Huang Chengdong, Fuel cell director of SAIC Motors, said, "The number of visitors will be huge and intensified within the expo area and they need transportation means to move around. That means, emissions will be intensified as well, so without these clean energy vehicles, the worst scenario is that you won't be able to see the clear sky above the expo park."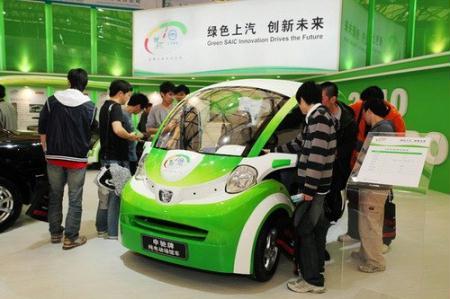 About 450 clean-energy cars and buses will be running inside the expo park
during the six-month event.