China's top legislature ends its annual session
2010-03-14 15:18 BJT
Special Report: 2010 NPC & CPPCC Sessions |
The National People's Congress, China's top legislature, ended its annual session on Sunday morning, after endorsing amendments to the Electoral Law and Government Work Report, among other moves.
Sunday's closing meeting saw the passage of a number of key political resolutions.
An election law amendment affecting the NPC, and the people's congress on regional levels, is the most important measure.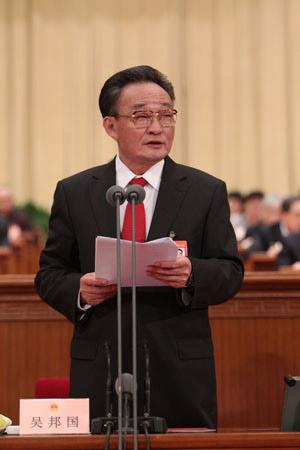 Wu Bangguo, chairman of the Standing Committee of
the National People's Congress (NPC), presides
over the closing meeting of the Third Session of
the 11th NPC at the Great Hall of the People in
Beijing, China, March 14, 2010. (Xinhua/Ju Peng)