Russia has sent troops to Kyrgyzstan to protect its citizens, after self-proclaimed new leaders took power in the Central Asian nation.
Russian President, Dmitry Medvedev ordered paratroopers be sent to protect personnel at Russia's Kant air base in Kyrgyzstan as well as the country's embassy and other diplomatic facilities.
Russian military say around 150 servicemen arrived in Kant. They did not specify how many more soldiers will arrive or when.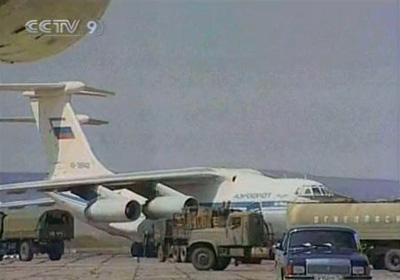 Russia has sent troops to Kyrgyzstan to protect its citizens,
after self-proclaimed new leaders took power in the Central
Asian nation. (CCTV.com)
Editor: Zhang Pengfei | Source: CCTV.com