World Bank member countries reached an agreement on Sunday to shift more decision-making power to emerging and developing nations at the IMF-WORLD BANK Spring Meetings in Washington.
In total, the World Bank approved a 3.13-percentage-point increase in the voting power of the Developing and Transition countries bringing the TOTAL to just over 47 percent.
Under the deal, China's votes increased to 4.42 percent from 2.77 percent, giving it the third largest voting power in the Washington-based international institution.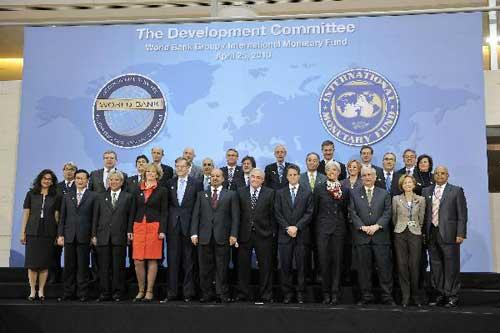 Members of the Development Committee take part in the group photo during the
IMF/World Bank Spring Meetings in Washington, capital of United States, April
25, 2010. (Xinhua/Zhang Jun)